Hi there....
It's time to work with another lovely sketch with a twist this week at the challenge blog of
This week it was my turn to make a sketch.. and made it a little challenging.....
Next to that I would love to tell you about our New Sponsor to the blog!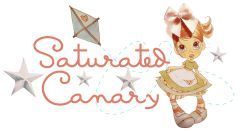 I'm very proud that Krista is willing to be our sponsor... not only that... She gave us images to work with!!!
Now that is a great gift don't you think?
Krista, I thank you for your generous amount of stamps to work with for the teams and I thank you for being such a warm and loving lady to work with.
Here is my take on my sketch you can find on the
CCWS Blog
I choose to work with
Thank You
because Christmas is a Time of Thanking God for sending
his Son to us.
I colored her with my copic markers:
Skin: E000,11,21,R20
Hair: E99,97,Y21,11
Eyes: YG05,03,W3,1
Others: YG00,0,01,03,05,R30,32,35,37,59,89,C0,1,3,5,7,
N0,1,2,4,B07,V17
Papers are from MME Holly Jolly
Banners made from a die cut page of MME
I hope you love this image as much as I do... I loved to color her...I simply fell in love with her....
Please make sure to check out the other Snow Angels cards and leave them a comment.
Good luck on the Prize Drawing... I know the prize is amanzing!!!
With love
Marion